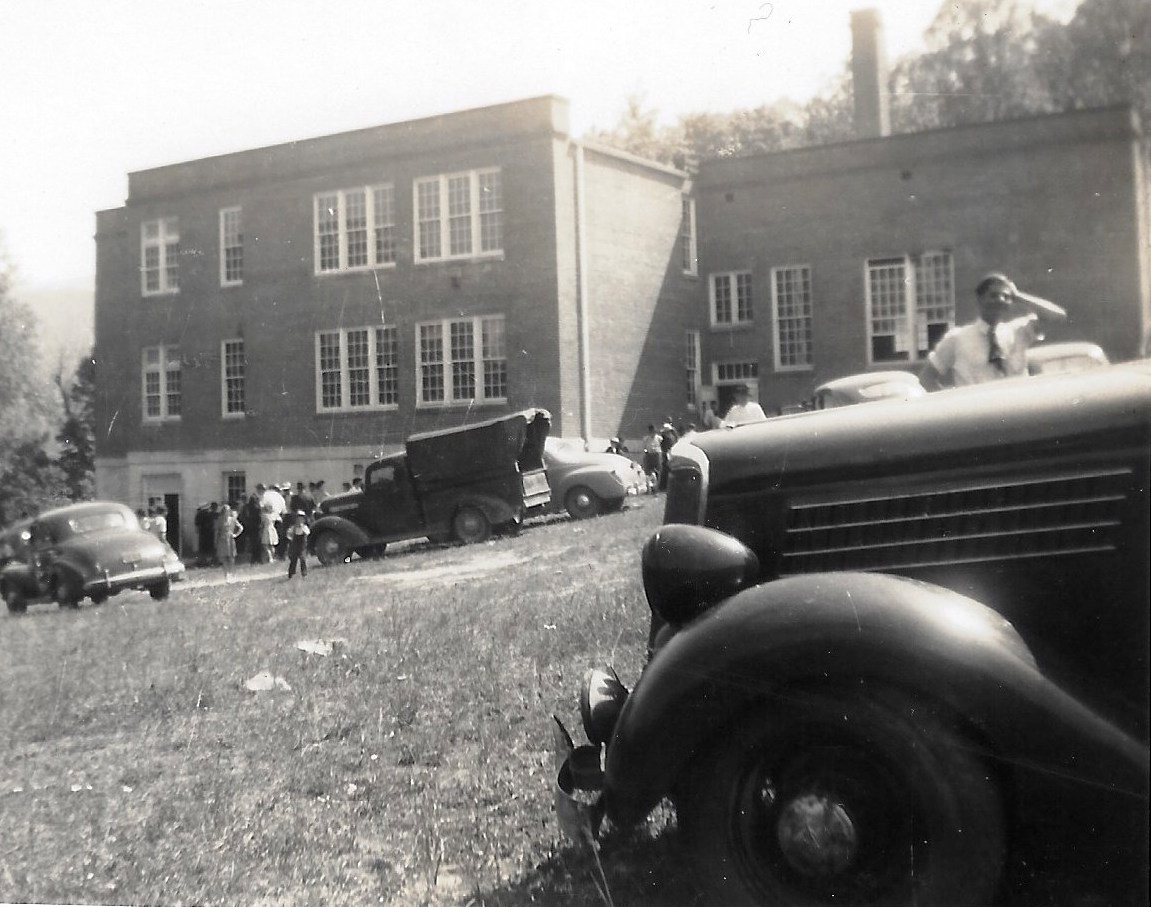 It was 1839 before public schools were actually established in North Carolina, sixty-three years after a provision for their creation had been written into the state constitution. "Adequate schools supported through public taxation" yet it was the early 1890s before this reform moved strongly into the mountain regions of the state.
Alonzo Carlton Reynolds, a key proponent of public schools, was born in the Sandy Mush section of Buncombe County on October 19, 1870. He was one of the seven children of John Haskew and Sarah Ann Ferguson Reynolds. His education began at Miss Prestwood's subscription school (located at that time where the Sandy Mush Substation of the Leicester Fire Dept. is now located). Reynolds's career in education in western North Carolina spanned fifty years and crossed from the old academy version of local education to that of an organized county educational system overseen by the State of North Carolina.
With Reynolds' instrumental support, a bond measure was successfully passed in 1925 that provided $50,000 to build a new Sandy Mush consolidated school; it is the current brick building used as the Sandy Mush Community Center. Students attended school here from 1927-1966.
When the school opened in 1927, T.C. Roberson was the first principal. A.C Reynolds was the Superintendent of the Buncombe County Schools; though he no longer lived in Sandy Mush, he loved to return home for visits with family and friends.
1935 was the first graduating class (though 11th grade). Five graduates included: Virginia Lee Brown, Hayden Hawkins, Ida Mae Hawkins, Reeves Hayes and Pauline Reeves.
1942 the cafeteria was opened under the leadership of Edwin Roberson. The first day's menu consisted of cornbread, dried beans, slaw and milk, which cost the children 15 cents.
In 1948, it was the first graduating class to go through 12th grade. The five graduates included: Willie Jean Auldredge, Virginia Black, Tom Fish, Faye King and Pearl Wells.
1951 was the last graduating class, including Frankie King, Owen Woody, Helma Stines, Nannette Auldredge, Reeves Black, Aileen Jones.
From 1935-1951 there were 16 graduating classes and 115 graduates. Sandy Mush School continued as an elementary school until 1966.