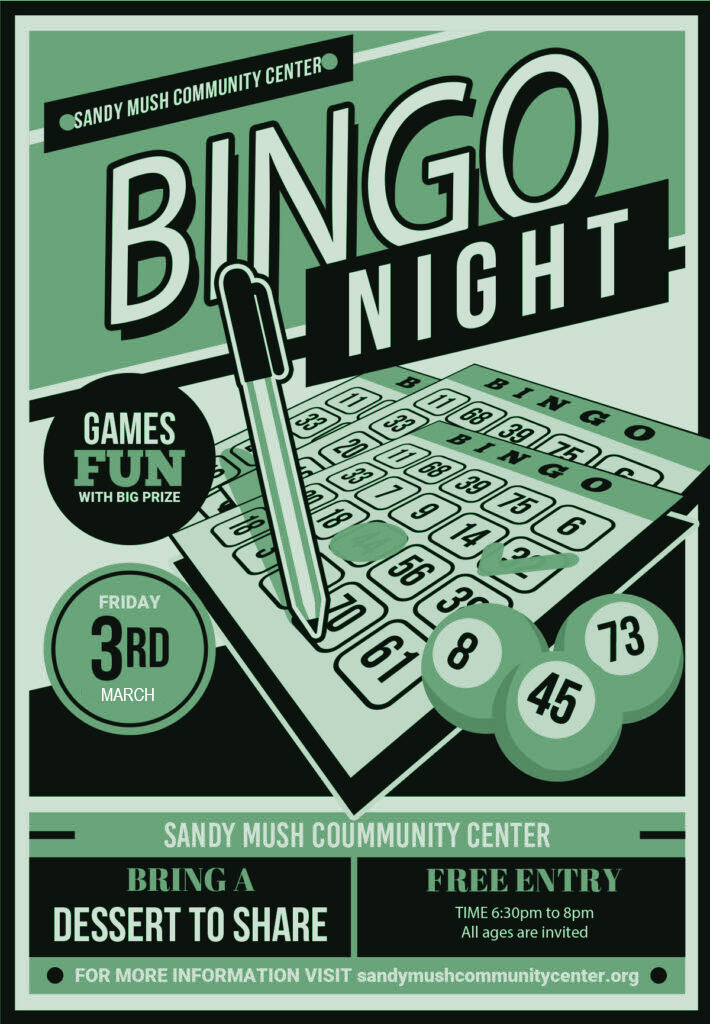 MARCH FRIDAY NIGHT BINGO
Come join us for a fun-filled Friday night at SMCC!
Bring your favorite dessert to share and enjoy an evening of friendly competition with friends and family. We look forward to seeing you there!
Friday 3 March 2023, 6:30pm – 8pm
Free Event
Bring Dessert to Share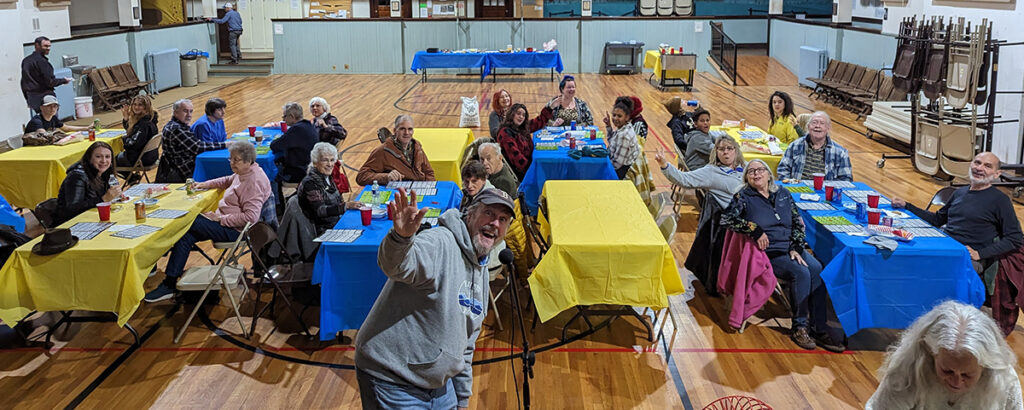 Youth Activities
Every Thursday 3:30pm – 5pm Group play for older youth and early teens.
Visit the Youth Activities Page for event details, and updates.
Community Meeting
Sandy Mush Monthly Community Center Board meeting. Everyone is welcome.
February 21, 2023, 6pm – 7pm
Senior Connection Lunchtime Program
Program presented by Dementia Partners
Free meal served at 11am
Saturday February 25 2023, 11am – 1pm
Saturday March 25 2023, 11am – 1pm
SMCC Food Pantry
Second Friday of Each Month
March 10, 2023, 9:30am – 11am
April 14, 2023, 9:30am – 11am
Visit our Food Pantry Page for Calendar and Instructions, or call 828-515-4474.
Book Club
Join the SMCC Book Club discussion.
March 16, 2023, 2:30pm – 4:30pm
Visit our Book Club Page for list of upcoming books.
Yoga Classes
Weekly Yoga resumes on March 16, 2023.
Thursday 5:30pm – 6:45pm
All levels of experience are welcome.
Visit our Yoga Page for Calendar and Information.
Library Hours
Monday 11am – 1pm
Wednesday 9:30am – 12pm
Sunday 3pm to 5pm
Visit our Library Page for the Library Calendar and Announcements.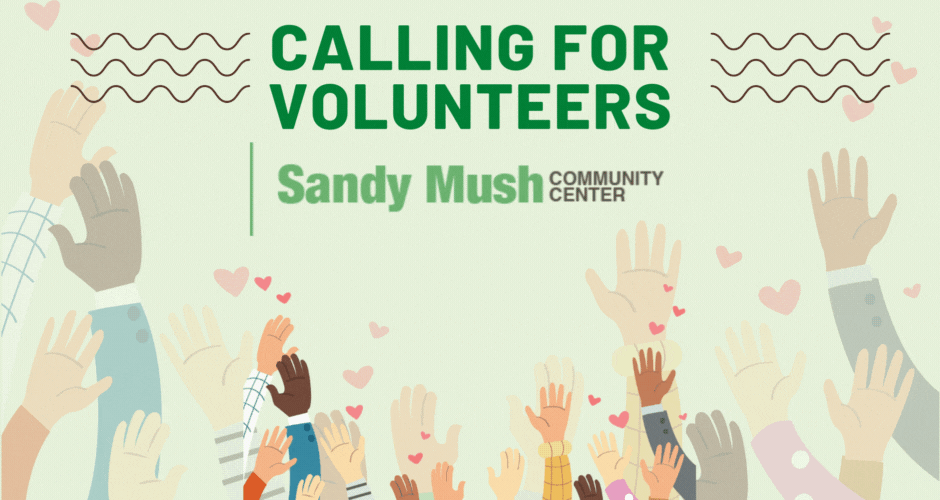 Make a Difference – Volunteer Today!
Complete our SMCC Volunteer Form
We have many short-term volunteer jobs at SMCC that are perfect for you!
Mobile Clinic
The Mobile Clinic is coming back to Sandy Mush in April.
This clinic is available to everyone, from the youngest members of the community to the seniors. It will be open on a weekday in April, so make sure to look out for updating dates and take advantage of this great resource.