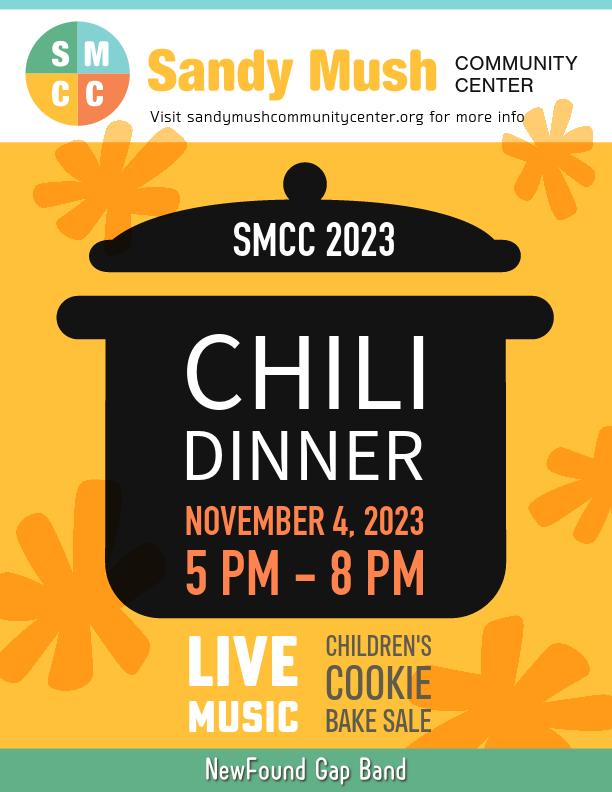 SMCC 2023 Chili Dinner
Join us for the SMCC 2023 Chili Dinner on November 4th! This mouthwatering event will be held from 5 to 8 pm. Alongside the locally sourced* chili, we will also be hosting a scrumptious Children's Cookie Bake Sale.
To add to the lively atmosphere, we have invited the talented local band, NewFound Gap Band, to serenade us with their live music. So, come on down and enjoy an evening of great food, live entertainment, and the chance to connect with fellow community members.
While the event is free, we gratefully accept donations, which will go towards supporting the Sandy Mush Community Center. Every contribution counts and helps us make a positive impact.
Mark your calendars for November 4th and don't miss out on this delightful evening filled with chili, cookies, live music, and the joy of connecting.
We look forward to seeing you there!
*Wellsdale Farm