We're proud to announce that SMCC is to be a part of the Come to Leicester Art Studio tour this year. We couldn't be happier to showcase the incredible work of Peggy Eckel, Kathy Mack, Pamela Winn, Tani Reeves, and Victoria Miceli!
Mark your calendars for August 19-20. This is your chance to immerse yourself in the world of fiber art, pottery, hand painted silk, and paintings.
So gather your friends, bring your curiosity, and come on down to SMCC on August 19-20. We can't wait to welcome you and share this exciting artistic experience with you!
Meet the Artist
The artists displaying at Sandy Mush are: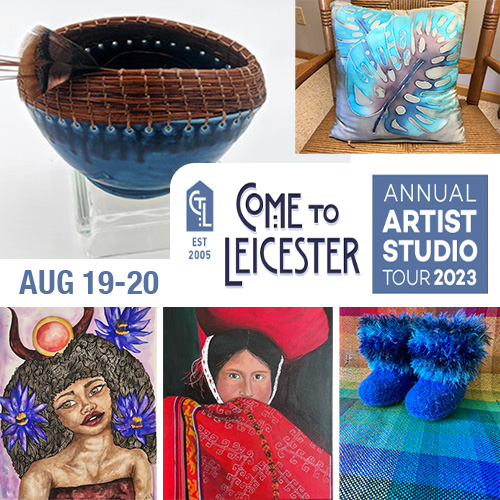 19 – 20 August 2023 – From 10am – 5pm