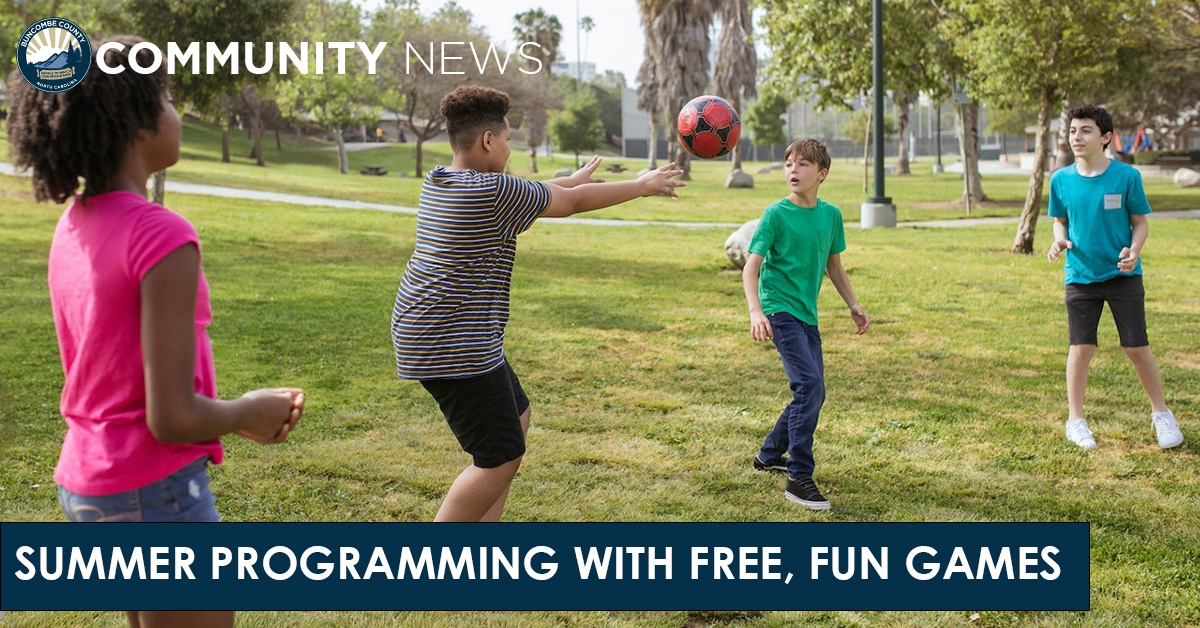 What is better than hanging out at a park, pool, or community center? Doing so while participating in fun games! This summer, the Buncombe County Recreation Services will be visiting county pools, parks, and community centers to provide free entertaining activities for anyone in the community.
Dates
Monday, June 26
Monday, July 24
Time
This includes yard games, pool activities, balls, and other activities for enjoyment. While the games can be enjoyed by anyone regardless of age–with something available for anyone–the programming is aimed at those 5 to 15 years of age with a parent or responsible adult.
This is part of the CORE program (Community Outreach and Recreation Experiences) which seeks to provide fun to everyone in the community.