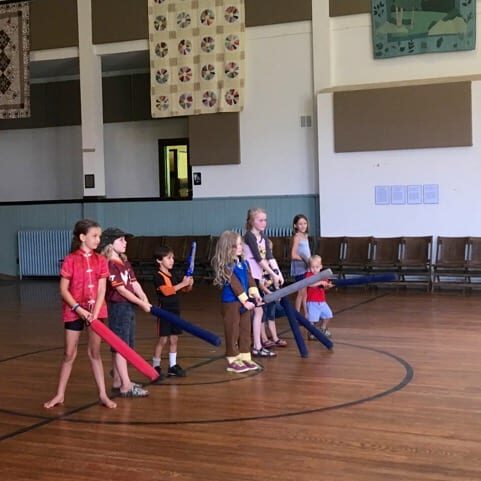 Home School Fridays have resumed on the first and third Fridays of each month from 10 to 1! The home school activities are designed for students 5 years to 12 years. There will be separate activities for preschoolers to enjoy. All preschool age children are invited to enjoy the first and third Friday with us.
The group will meet outside as much as possible. Washing hands/hand sanitizer, physical distancing and masks inside will be observed. The gym and youth room will be open for preschool children and parents but there will be no more than 15 people in the gym or in the youth room at any given time.
Lorrie Jayne will begin a movement Spanish class on November 6th that is fun for all ages of children and adults. The parent volunteers on the SMCC Youth Team will plan activities as well to include writing, science learning, arts and crafts, book discussion and more. An adult must be present with each family of children. Please email [email protected] with any questions. Please help pass the word!